You'd think by now, I would be used to my kids making me look like a liar or an idiot, or both. For the past few days, the baby has been running a fever and today she woke up with no appetite and a fever of 102. As soon as the doctor's office opened, I called and made her an appointment. After Faith finished her morning speech and occupational therapy, she told me that she felt sick and she was also running a fever, so I took both them up the doctor during what should have been nap time.
We call her Baby Long Legs for a reason
Neither one ate lunch and they were moaning like extras from The Walking Dead the whole hour long drive up to the doctor's office. By the time we got into the office and into the exam room, they were both running around and laughing and
neither one had a fever.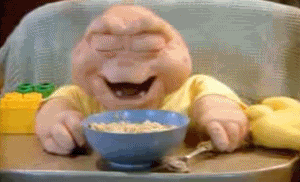 Obviously I'm glad my kids aren't sick, but seriously? I sounded like an insane person when I was insisting that they were both ill just hours ago.
There is a Sweet Frog (one of those frozen yogurt places where you add your own toppings, but with Jesus music blaring) across the street from the doctor's office and I took them there after we were done since they were apparently magically healed by me giving up my whole afternoon to drive them all over MD.
Toppings will cure me!
At the register, I saw this sign and I actually snorted in derision at the second line in the "approved discounts" list.
The military member has to physically BE there? What idiot made that a policy? When places that cater to children offer a military discount, they should expect them to be with their primary caregiver...who usually isn't active duty or retired military.
Sorry kids, I know Daddy is deployed in Afghanistan, but no discount yogurt for you because he's not here right now! Here's some more salt for that open wound!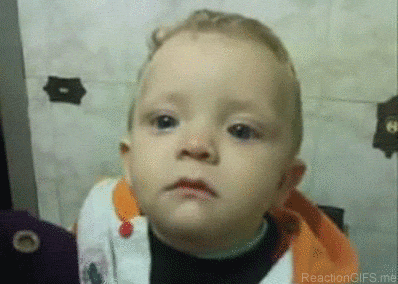 Sweet Frog, either go all in with the military discount or just don't do it. Fully Rely On God (F.R.O.G) my ass. Jesus was all about handing out free food. Oh, and I bet he'd give teachers at least 20% off too.
The trip up the doctor wasn't a total waste of time because at least now I know it's just a virus. The baby's fever spiked back up to over 102 last night so I guess she's still sick, but Faith seems to be fine. Her immune system is more used to kid germs than the baby and Cordelia's time in the gym childcare was bound to make her sick eventually. I'm actually really bummed that I'm going to miss Zumba today. Who am I??
I think we all know the answer
Do you have any options for a discount?
I use the military discount whenever I can, but I'm still too lazy to actually drive to shop at the commissary instead of the normal grocery store. I do miss having a student discount at the movie theaters. Actually, I just miss going to see movies in general. Mmmmm popcorn and silence.
Have you ever made a doctor's appointment and then felt better by the time you've gotten there?
I've totally done that before and been so pissed at myself.